Item specifics:

Style:LED Electronic Dice

Measurements:See Figure Weight: 46g
Material:ABS resin
✦ Non-rechargeable ones ✦
The dice can keep glowing for 10 seconds and cannot be charged, can toss about 2800 times.
Note: Dice box is not included.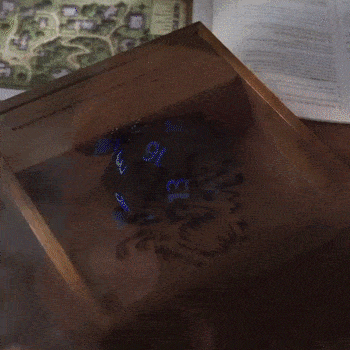 ✦ Gift idea ✦
You can shake the electric dices via hands to light them up about 10s. Definitely eye-catching, especially in the dark!
It is a perfect dice gift for your friends and family. Dice goblins will definitely love a new electronic dice set!