CLASSIC GAME, NEW TWIST: Remember Spin the Bottle? Spin the Shot is the same game, except you're playing for shots and there is no kissing involved; unless you want to.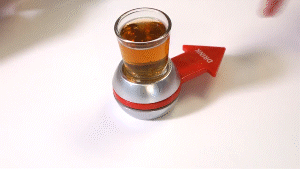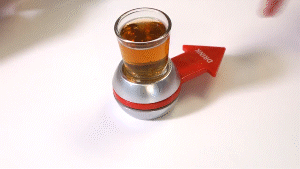 EASY TO PLAY: Just pour a shot into the included glass shot glass, spin the arrow and whomever the arrow points to must drink! Or, make up your own rules for extra fun.
PERFECT FOR ANY OCCASION: Don't settle for the same old board games when you can bring this cool gadget to parties, BBQs, pool parties and more. You'll be the life of the party.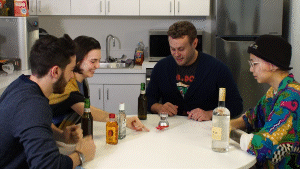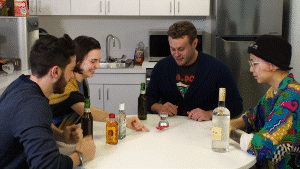 GREAT GIFT IDEA: It is a fun gag gift that will be used time and again! Great for birthdays (particularly 21st birthdays), stocking stuffers, mancaves, she-sheds, groomsmen and white elephant exchanges.

THE MORE THE MERRIER: This fun adult party activity is recommended for 2-6 players, but we won't judge you if you play solo!

What's in the box
1 pcs Shot Glass ^ 1 pcs Spinner