I promise this is the best Mother's Day gift ever!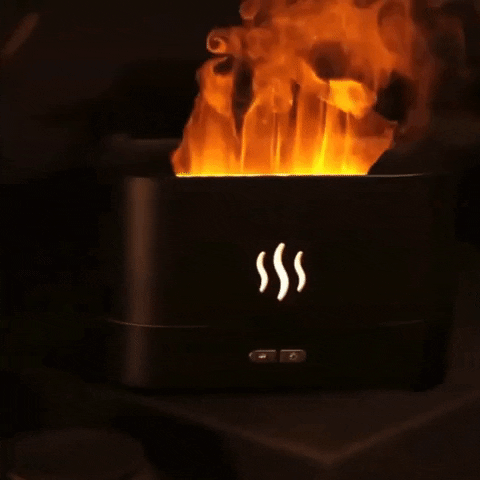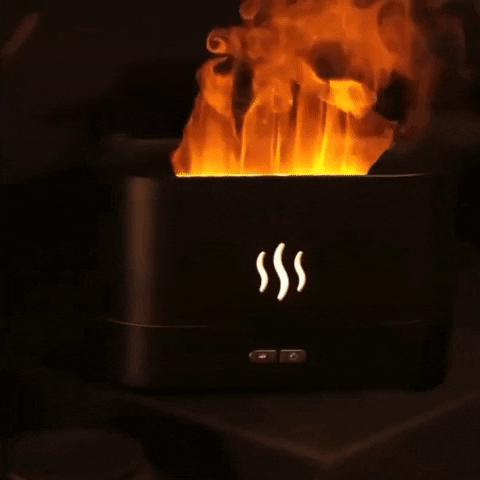 When it's lit up at night its STUNNINGLY BEAUTIFUL and the smell it emits is awesome!
 Take a Breath Of Cleaner, Fresher Air.

By turning on our ultrasonic humidifier, you can improve the air quality in your home. It successfully removes odors and smoke while also protecting everyone from dry air, which can cause dust allergies, dry skin, and other problems.
To make your surroundings feel more calming, simply add two to three drops of essential oil (not supplied) to this. Even more, it offers a realistic flame appearance that adds to the tranquility of your house.
Available in Black and White colors!
Features:

🔥 Aromatherapy function
🔥 Flame light mode
🔥 Automatic power-off when lack of water
Products Include:

🔥Diffuser*1
🔥 Instructions for Use*1
🔥 USB Line*1
Parameter:
🔥 Power supply: plug in the USB cable (please use 5V2A for power supply)
🔥Water tank capacity: 180ml
🔥 Atomization amount: 15-20ml
🔥Use time: 9-12 hours
Product Operation Instructions:
Aromatherapy Function: Add water to the water tank (do not overfill), add the required amount of essential oil, and short press the atomization switch button to turn on the aromatherapy atomization; short press again to turn off the atomization.
Light Function: Short press the light switch button to turn on the flame atmosphere light; long press the light switch button again to boost the brightness of the flame atmosphere light by 30%; short press again to turn off the flame atmosphere light.
Protection Function: Built-in water shortage protection chip causes the device to turn off automatically when it detects a lack of water.