【VISUALIZING YOUR FAVORITE MUSIC】RGB Voice-Activated Rhythm Light sound control light uses 32-color LED lamp beads, high-sensitivity microphone and noise reduction function, Dynamic Mode Switchable,Streamer mode,Diffusion mode,18 Color Patterns-4-level brightness adjustable,5-level speed adjustable no less than 8 display modes adjustable. Realize the dynamic expression of melody and rhythm.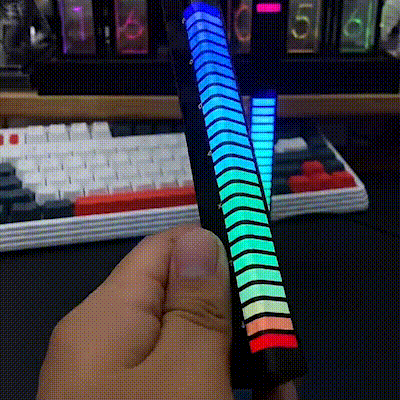 【SOUND FIELD INDUCTION】Compared with the traditional voice-activated light light, this voice-activated light is equipped with a 32-bit ARM processor.The response is up to 0.08 seconds, the pickup is synchronized to the rhythm, dynamic spectrum, no delay, and jumps with the sound. 

【WIRELESS & RECHARGEABLE】The newly upgraded rhythm light of the voice-activated pickup can be fully charged, without having to plug in for a long time (built-in lithium battery).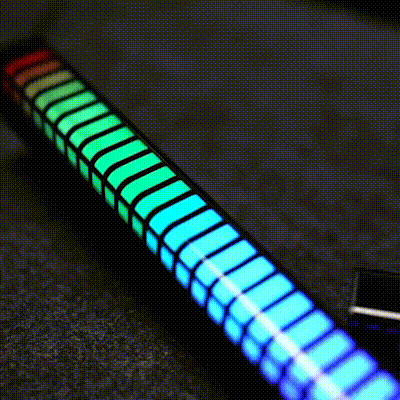 【ARTISTIC DESIGN & PREMIUM QUALITY】The indicator bar is covered by an aluminum alloy one-time molding case. Simply but strong. The whole display screen is covered by a layer of protective film. What you see are scratches on the film. Please remove the whole layer of protective film before using the music level light bar.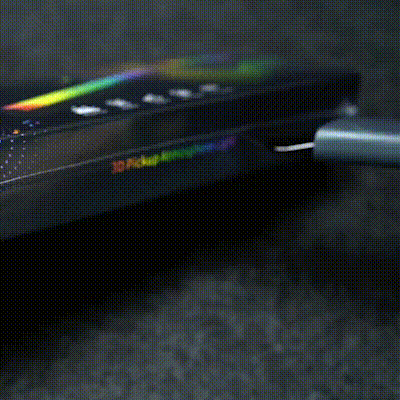 【RELAXING & INSPIRING】You can place it on your office desk, bedside table or in your car to create a relaxing and inspiring atmosphere. By activating the environment, it helps to relieve your pressure and trigger your idea.Hope you enjoy your magic moment with RGB Voice-Activated Rhythm Light audio spectrum indicator.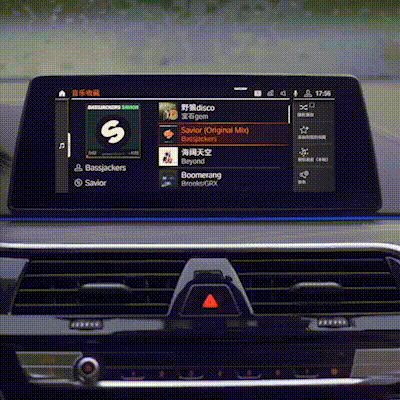 Features of Music Indicator
Built-in high-sensitivity microphone, achieve a dynamic reflection of music harmony.
32 colorful RGB lamp beads, let you have more fun in the entertainment, release your pressure.
No less than 8 display modes.
Levels of brightness adjustable.
5-level speed adjustable.
Comes with AGC automatic gain control.
Intelligent noise cancellation, can be used in noisy environments.
Specifications
Voltage: DC 5V/1A
Charging: USB
Material: Aluminum Alloy
Light beads: 32 LEDS per light bar
Frequency response: 100-16KHZ
Dimensions: 18x1.8x1.6cm / 7.08 x 0.71 x 0.63 inches
Weight: 0.17kg / 0.37Lbs
Package Included
1 x Light Bar
1 x USB Cable
1 x User Manual