Did you want to buy a paintless dent repair kit/ dent puller for the small det but at the same time you also need to repair the big one?
This will be your best choice !!!
You've never seen a dent remove tool like this! Easy Fix for dings in minutes!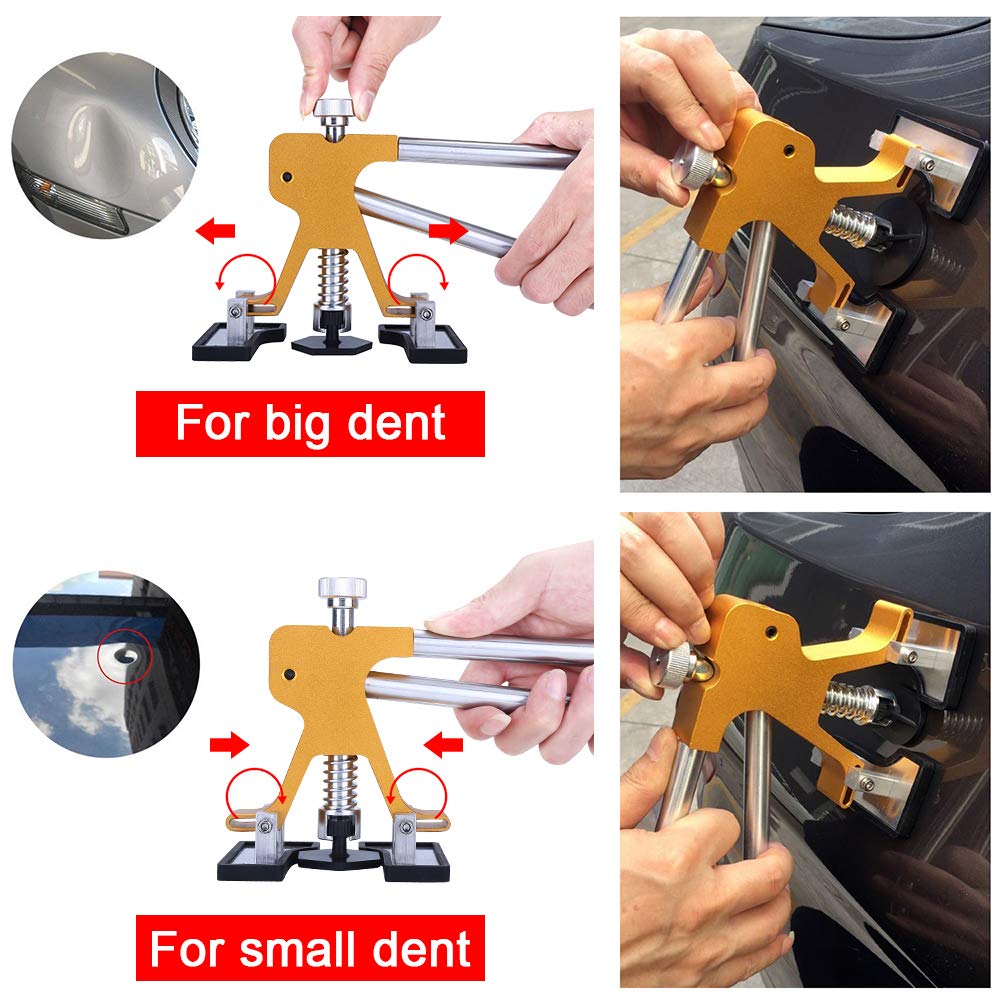 EASY CAR DENT REMOVER
The car dent removal tool removes dents from cars easily. It includes 18 rubber tabs of different sizes and shapes to ensure that dents of every size and shape get repaired. The rubber tabs' patterns provide extra grip to help you lift the dent up and get your car back in shape in no time.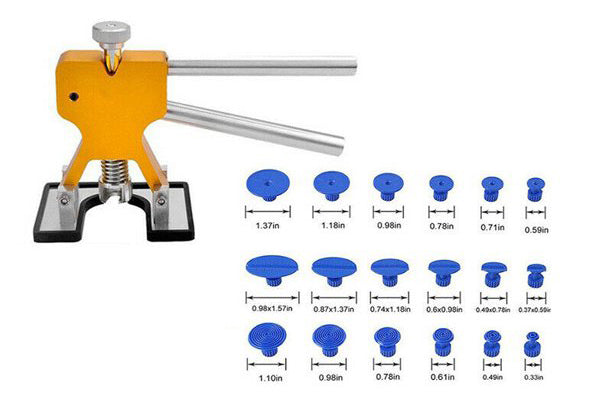 WIDELY USED
This car dent remover is not only can be used to repair most types of vehicles' dent creases caused by in the reversing, turning, scratches, hail and other situations , but also can repair dents on the surface of refrigerators and washing machines.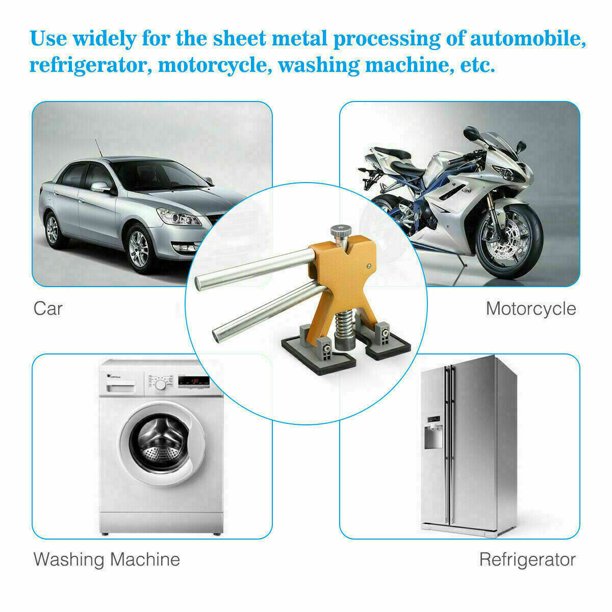 UPGRADE DESIGN
Compared to the old version paintless dent repair kit, the new dent lifter can adjust more 1 cm height and more 3.8cm width, some glue tabs have thicker and big diameter, it will more effective and durable to puller the dent. In addition, the unique arched bridge design eliminates the chance for additional damage.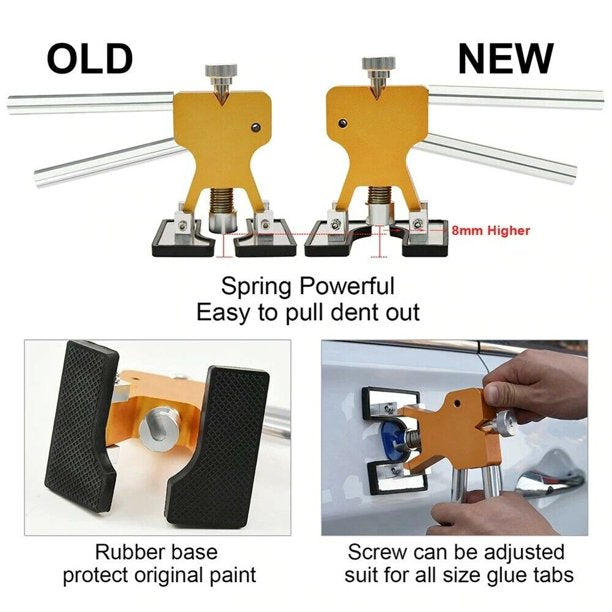 EASY to OPERATION
The paintless dent repair kit is suitable for any person to operate, even the girl can easily repair. Most of the dent remover can be finished in half an hour, it can save your much money and time, in addition, the auto body dent puller set can be used unlimited time.
Why Choose GLISTON Paintless Dent Repair Kit?
Sometimes we find a small dent in the car. How to repair that? Go to 4S shop? the dent wasn't touched off the paint, if go to the repair shop to pull the gold you will distressed original paint, but also worried about the color. In fact, this dent puller kit is ideal to repair, saving you time and cash as you witness these tabs restore your car's allure like it's never been damaged before.
Features of Dent Remover:
Save money:Instead of spending hundreds of money in body shops, our Dent Removal Kit can help you repair your cars by yourself for many times,so it can save a lot of money for you compared with the auto body shops.

Save time: Paintless dent repair kits are cost effective as they don't take you much time to repairs.

DIY Paintless Dent Repair Kit: Whether you are a professional or novice of paintless dent repair, you will find our ergonomically designed dent removers help in pulling out dents easily.