When you need it most, it will help you make decisions quickly, there are many choices in life, maybe it can help you make the right choice.The pendulum swings back and forth and then mysteriously points to the right answer.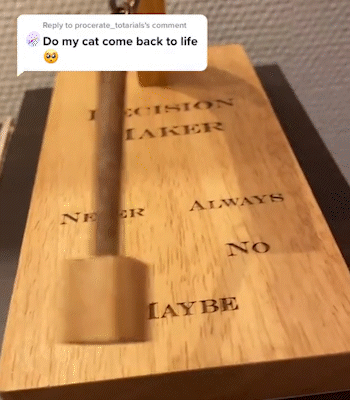 Pendulum stand for divination length dimension is 10 x 20 x 13 cm / 7.87inx3.93inx5.11in, which can be easily placed anywhere you need and use it.
Pendulum board Made of natural wood, the surface is polished. Will not harm the body itself.A classic tabletop accessory, this cool tabletop toy makes a great icebreaker when you put it.
In the pendulum stand Shake the pendulum in the middle, it will stop at the answer you need. Very simple and effective.It looks great and of course it's fun!
Suitable for any place, as a gift for your relatives, friends, lovers, good friends, birthday or holiday gifts. In the bedroom, living room, desk, office and other places.